Overcome Dental Implants Tomophobia
---
In the generation of Instagram and selfies, people always want perfect photos with a perfect smile, but for a few, it becomes difficult to smile confidently due to their broken or crooked teeth. These dental conditions can be treated with several procedures which most people are scared of due to their perception of these processes being painful. Dental implantation is one such procedure where people fear a surgical fixture placed into their jawbones which are mainly used to replace their broken teeth.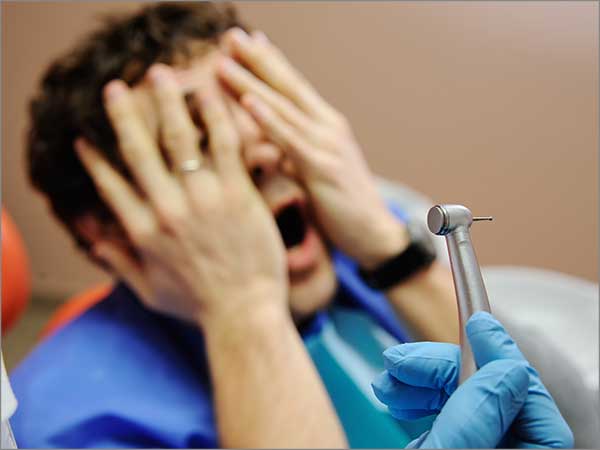 With this fear and anxiety, people have many misconceptions associated with the procedure. We at Ivory Dental have all ears, patience and time to hear about your fears and can help you reduce your anxiety, making the procedure stress-free.
Why dental implant:
Missing teeth often lead to low self-esteem and can compromise your oral health. In such situations, implants are the best solution for enhancing your look. They strengthen the bone structure which provides you with the ability to chew food and speak properly unlike dentures which affect your taste and slip inside your mouth and cause you to mumble.
At Ivory Dental we tailor-make our treatment options according to the requirements & comforts of the patient; we have with us the most experienced and highly skilled dental surgeons who make sure that they do the surgery under local anesthesia with minimal pain and complications. We believe in incorporating the latest technology in every step and have the option of placing the teeth in the same sitting according to the patient's condition which reduces the time frame.
Implants have a high failure rate and risky:
At Ivory Dental we crucially examine the crowns and make use of generic implant kits with the finest quality that allows us to place the implant right in the first sitting. Mostly the implant surgery has a success rate of 95% and is easy to maintain as your natural teeth.
Implants are Costly:
The initial cost of the implant might be high compared to dentures and bridges but they provide you with a permanent solution that can easily last for a long time with proper simple care, unlike others which last only for a few years and involve high maintenance cost.
Dental Implants are the best option to mimic your original teeth and to get back your natural-looking smile. We at Ivory Dental will take pride in playing a diminutive role in helping each patient to capture a perfect photo with a perfect smile.
Authored By : Dr.Shambhu H Shivanna & Dr. Chiranjeevi Reddy G