End your denture problems with dental implants
---
Innovations in technology have offered multiple options in treating diverse dental problems.
It is only recently that dental implants have evolved into a popular alternative for dentures and bridges. Dentures have been used for years and many of us have probably seen our grandparents using it. Dentures are fake teeth mostly used by people with poor jawbone and gum quality. Due to least oral hygiene and with increasing age, we tend to lose the strength of gums and jawbone. Although the dentures have improved, they might slip out of the mouth while talking or eating, which could be quite embarrassing.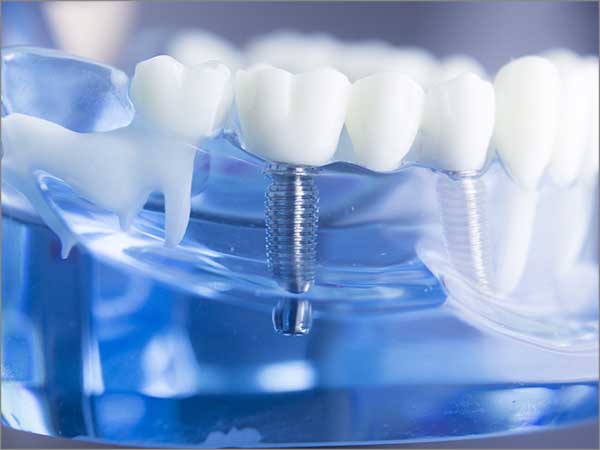 People choose dental implants over dentures for a variety of reason. Dental implants feel and function like natural teeth. They have the ability to overcome the drawbacks of dentures and bridges.
Dental Implants vs Dentures
Dentures
No matter how dentures have improved, they still have certain flaws. Many people have found it uncomfortable to use. Some people also experience irritation in gum and throat.
Dentures slip and move out of the adhesive or feel like they will fall out at any moment.
Taking dentures out for cleaning process may hurt you and cleaning is a bit painful. People using dentures might feel like their entire shape of the face has changed.
If the partial dentures are not fitted properly, they promote infection and decay in surrounding teeth.
Dentures should be replaced every eight to twelve years as the dentures get wear and tear over time.
Dental implants don't come with these problems, instead, they fit exactly in the implant space and fuses with the jawbone. With the dental implants, you feel like you have regained natural teeth.
Dental implants do not slip out of the mouth and they stay firmly in place like natural teeth.
Dental implants are beneficial only if the jawbones and gums are strong.
With dental implants, one can eat a variety of food and it won't get trapped in artificial teeth.
With good oral hygiene dental implants can be used for more than 15 years without replacement.
Are you ready to replace dentures with dental implants? The medical team at IVORY DENTAL, Bengaluru addresses a wide range of dental issues. Our board-certified oral surgeons have immense experience in dental implantation procedure and in performing other oral-related surgeries.
Authored By : Dr.Shambhu H Shivanna & Dr. Chiranjeevi Reddy G